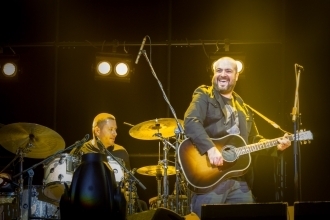 IMT Smile a Lúčnica pictures from event Concert in Bratislava, Slovakia
Amazing Slovak folk dance connected with modern pop music. Lúčnica is the most famous and most succesful Slovak dance group with a lot of success at home and also in the world.
IMT Smile is popular Slovak band with modern style music nice to listen, easy to be with.
Lúčnica, IMT smile, Sighisoara, Hang Massive, hang