Intro
Wakelake Bratislava
Chodíme na Wakelake celý rok, každý týždeň 3-4-krát. Kým sa dá, SUPsujeme – (rozumej chodíme na paddle-boardy) a ked už primŕza tak sa len kúpeme a hádžeme si ľad po jazere..
V zime nabehneme a pláveme v ľade čistá paráda. A od marca berieme boardy SUP a pádlujeme. 2-3 kilometre. Dobrý relax, odreagovanie, a zároveň duševná očista v spojení s prírodou.
Dnes sme opäť pádlovali 3 km.
Denisovi skrsla myslienka splaviť Váh. Peťo ideme na to?
Oo super ideme!
A pádla?
Mišo nam snáď požičia. Ale Peto je veľký má vyše 100 kíl a žiaden board z obchodu, ho len tak neunesie. To môže jedine
Wakelake
zachrániť keď nám požičia aj ten veľký board, ktorý majú. Mišo sa ukázal ako kamarát, podporuje sport a nove veci. Požičiava veľký board aj dobré pádla. Díky Mišo.
Peťo Tak kedy ideme? Budúcu sobotu yeee.
Denis skúma mapy cestu a vodný tok. Saša nás vezie, Marína robí palacinky.
Začiatok
Začíname od Nového mesta, naskakujeme na boardy a vidíme, že nie sme sami. Idú aj nejakí vodáci na nafukovacích člnoch. Zátišia Váhu nám otvárajú svoje krásy, splavujeme rieku pozdĺž kamienkových pláží, tiché miesta kam skoro nik nechodí, poskytujú relax mysle. Z času načas sa objaví zopár miestnych oddychujúcich. Pod čírou hladinou nás sprevádzajú pstruhy. Ani som nevedel, že Váh je taký čistý, rybári nám kývu, zdravime člnkárov. Ajaj, boli to česi, pukol im čln, nadnes asi skončili.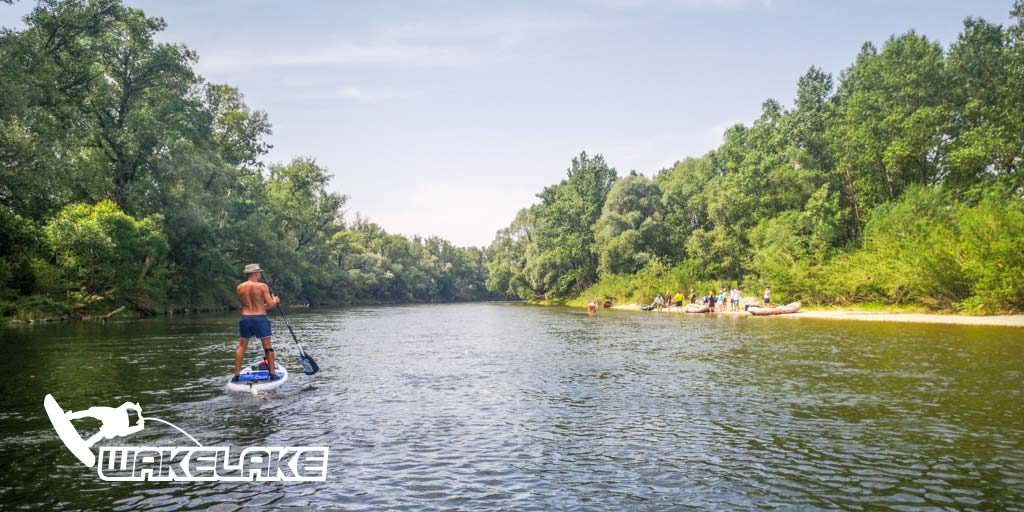 Pokračujeme ďalej, víta nás kúpeľné mesto Piešťany. Kúpele sú svetoznáme svojim liečivým bahnom.
Prichádzame na priehradu Sĺňava. Stále viac a viac fúka protivietor. Je už taký silný že keď fotím ťahá ma nazad proti prúdu. Rozdelili sme sa. Každý pádluje podľa svojich síl. Denis vitazi, Peťo nadáva a ja tie labutie mláďatá nie a nie odfotiť, vždy kým vytiahnem foťák, ma vietor odfúkne 50 metrov nazad.
Na konci priehrady sa všetci zídeme a máme prestávku. Uff konečne. Dávame kofolu, pivo, guláš. Ferko, Evka a Magda sa smejú, "Chalani, vyzerá, že máte dosť ! :D"
Najťažšiu časť máme za sebou, taký silný protivietor snáď už nebude. Kým za prvé dve hodiny sme dali 20 km, za ďalšie 2 hod sme dali len 8km.
Ideme ďalej
Občerstvení sa rozhodujeme, že ideme ďalej.
Cez priehradu sme preniesli boardy, naskočili opäť na vodu, sem tam strž uuups padol som do vody Spodná časť nášho splavu nie je až taká malebná, prúd je silnejší, treba dávať väčší pozor, najmä na stržiach.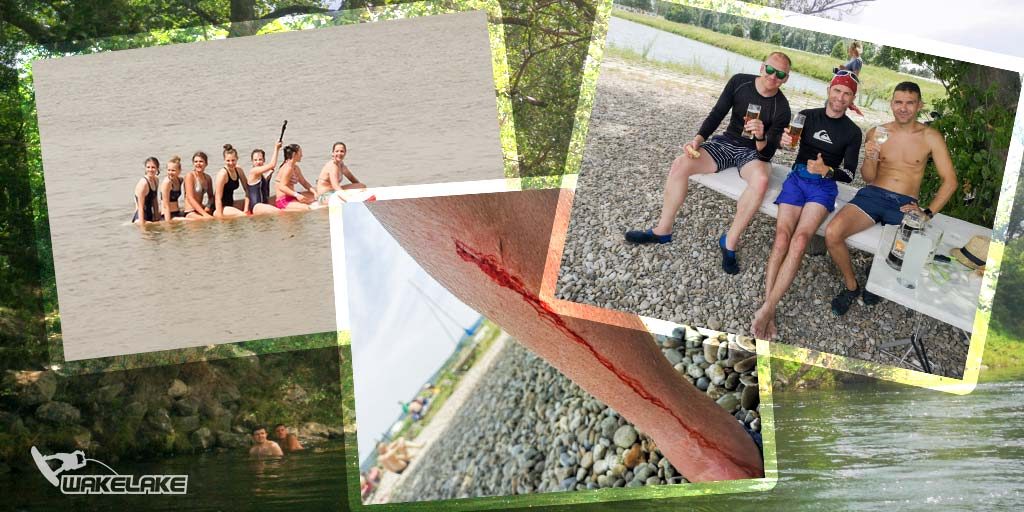 Komáre somáre
Zvečerieva sa, a pred veľkou stržou nás upozorňuje pani z brehu, "tam nechodte, je to veľmi silné!"
Strž je ozaj veľká, tesne pred ňou končiíme, vyťahujeme boardy, a najnepríjemnejšia časť nás ešte len čaká – naskákalo na nás asi pol milióna komárov. Nie je kam ujsť, čakáme na auto, kým nás vyzdvihne Saša. Minuli sme všetky repelenty, komárov však neubúda.
Prichádza Saša, skáčeme do auta, a večer pcháme palacinky od Maríny.
52 km za nami, bola to makačka, najmä tá Sĺňava.
Perfektne strávený deň, a navyše som spoznal som novú časť Slovenska.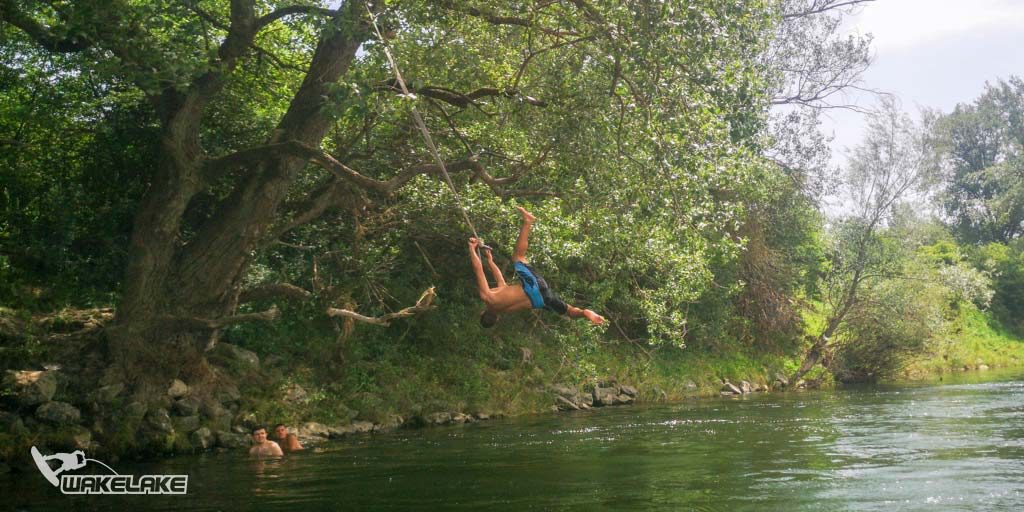 Krátky video sumár